Prague
❦ The world is full of magical things patiently waiting for our wits to grow sharper. ❦
Bertrand Russell
Hello, beautiful people. That was my first trip to a magical Prague. I heard that it is a very beautiful city, so I decided to visit it. Prague is the capital of the Czech Republic and has 1.2 million inhabitants. In the thousand years of its existence, the city grew into a settlement that stretches from the Prague castle in the north to the fortress of Visegrad in the south and has become the multicultural capital of the modern European state of the Czech Republic. It has a well-preserved medieval town center with Hradčany and Malo Strano on the left and the Old Town and Novo Mesto on the right bank of Vltava. When I arrived in the city core, I was impressed by the Great Astronomical Clock. Through small alleys with wonderful boutique restaurants and shops, they took me to my beautiful apartment in the center of Prague which is just 4 minutes away from Old Town Square, located in a beautiful Husova Street 12 in a historic residence. When I arrived at the reception, they hospitably welcomed me and accompanied me with all the instructions to a Renaissance One Bedroom Apartment, located on the first floor. The apartment was very spacious and bright. It had a very large living room with a kitchen, a large bedroom and a spacious bathroom with a bath. And here my journey in Prague begins. Surprised and happy, because the city fascinated me, I explored everything that spontaneously came to me. People were very kind. The whole atmosphere filled my heart and soul and made me feel like I was once here before. That homely feeling was following me on every corner. My old soul woke up. All the architecture of the city fascinated me. Everything was smelling of home-made dishes and desserts infused with cinnamon. From time immemorial, I was attracted to Prague because I was already enchanted as a little girl over cartoon The Mole (in the Czech original called Krtek, or, for little mole, Krteček) is an animated character in a series of cartoons, created by Czech animator Zdeněk Miler. That's why I was even more moved when I saw that the cartoon hero Krtek and his companion are mostly in all shops and this year marks the 60th anniversary of its birth.
Astronomical Clock inspired me, how it was made, every detail, precisely designed that man can not believe that human hands have done this. I could say that it's real magic. 6 minutes from my apartment stretched the beautiful Charles Bridge, which was leading to the castle and magnificent Vitt`s cathedral. I also visited the well-known Savoy cafe where high ceilings boast crystal chandeliers. I had a feeling like I am in another space and time. Even I spent only two days in Prague I visited many things. It was short but sweet. And for sure not the last. Photos bellow speaks for themselves. Thank you and enjoy the magical journey through the pictures!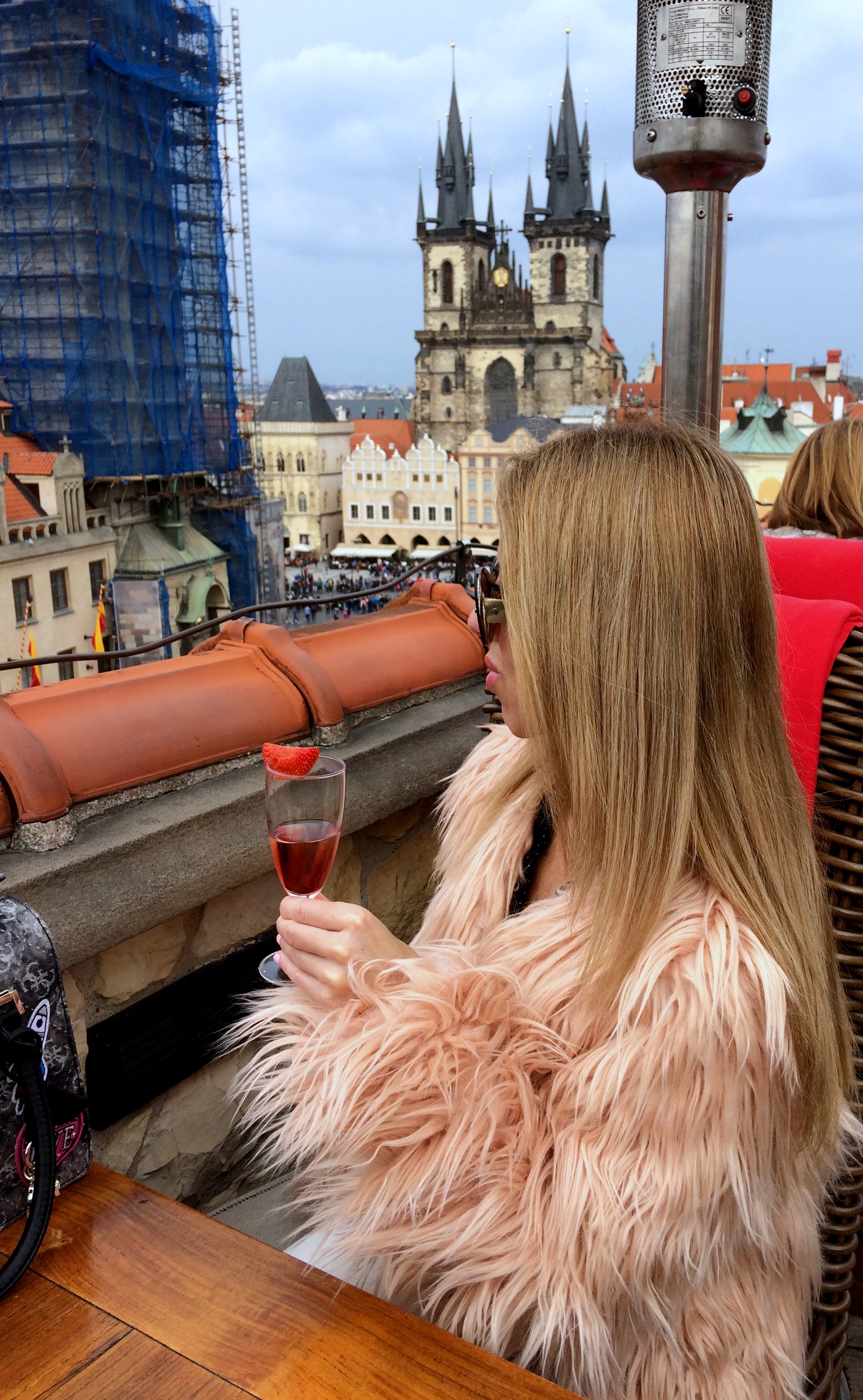 Below on the photo is my view of the historic residence and the windows of my apartment – Royal Route Mansions Prague.