Aurelia probiotic skin care
❦ Be good to your skin. You'll wear it every day for the rest of your life. ❦
 Renée Rouleau
This time I decided to take a look at the wonderful Aurelia's probiotic creams. Aurelia Probiotic Skincare is made in Britain, with the purest of BioOrganic ingredients sourced sustainably from around the world to make your skin glow.
I have never had problems with my skin, but because I like to work on natural ingredients, I tried probiotic creams this time. I did not exactly know exactly what probiotics are in creams. The word probiotics I was more familiar with for yogurt. Aurelia Probiotic Skincare's ingredients work to manage the levels of inflammation which is the main cause of skin aging. It also prevents DNA damage and boosts hyaluronic acid and collagen levels. Before I started to care, I was initially impressed by their personal packaging, the details of which are extremely cute. I was impressed by the white lines that ran through the pale pink label and the gold letters that hugged the elegant curve. Prices are in a higher quality class since the ingredients are really carefully selected.
I had the opportunity to test the following 5 products. Cell revitalize day Cream, Cell repair night oil. firm revitalize dry body oil, Miracle Cleanser and Little Aurelia sleep time massage & bath oil.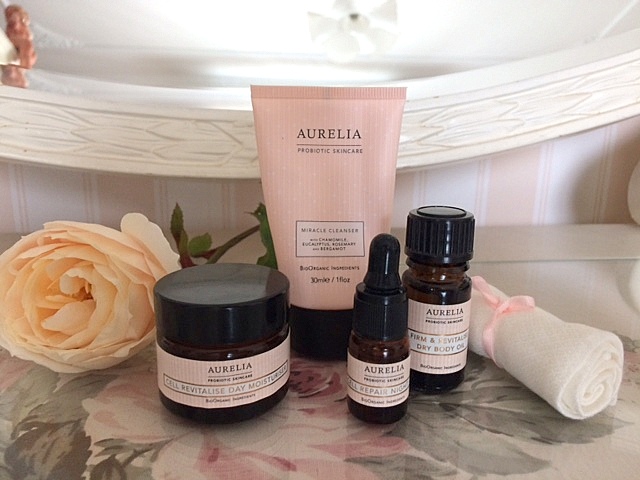 The Aurelia Probiotic Skincare Cell Repair Night Oil is 100% BioOrganic, so only kind ingredients which are ethically sourced will be touching your skin as you sleep. The small chemist style brown bottle comes with a delicate glass pipet to extract the exact amount your skin needs.
An intensive overnight booting treatment which works in tandem with the skin's nightly repair mode. Kalahari oil provides abundant essential fatty acids, Mongongo oil reconstructs and regenerates the epidermis, Kigelia firms, and tones, Baobab delivers precious Omega 3, 6 and 9. Hibiscus contains antioxidant properties fight free radicals and reduce oxidative stress.
Miracle Cleanser combining probiotics and peptide technologies with BioOrganic plant and flower essences to hydrate and soothe dull and dehydrated skin to promote a luminous, dewy, radiant glow. Fragranced with a blend of Eucalyptus, Chamomile, Rosemary and Bergamot this creamy cleanser buffs away dead skin cells and makeup whilst stimulating the skin. Increasing cell turnover, resulting in brighter complexion with fresher, younger skin cells ready for hydration on the surface.
Cell revitalize day Moisturizer. This multi-award-winning, lightly whipped, matte-finish moisturizer fuses probiotic ingredients with plant and flower botanicals to hydrate and soothe, transforming the skin's luminosity and glow. Supercharged, targeted BioOrganic botanicals provide antioxidants, Omegas and abundant levels of vitamin E to instantly make your skin soft, smooth and radiant. Sustainably sourced Baobab, Kigelia Africana, Hibiscus, Borage, Mongongo and Argan oils work for high-performance hydration and to nurture the skin's natural barrier in their own unique way. Delicate essential oils of Jasmine, Plumeria, Tuberose and Mandarin revitalise the senses. Daily use for all skin types Priming the skin beautifully before makeup without pore clogging silicones Hydrating, nourishing and plumping Protecting and restoring the skin with probiotics Firming and revitalising skin that's lacking radiance
Firm Revitalising body oil. A nourishing yet delicate dry body oil that firms and deeply hydrates parched and lacklustre skin. The sumptuous signature essential oil blend of Neroli, Lavender, Rose and Mandarin, combined with unique antioxidant-rich BioOrganic botanicals, works to revitalise the skin, soothe the senses and combat stress, helping you indulge in a Moment of Mindfulness. This Firm & Revitalise Dry Body Oil is enriched with an abundance of precious oils working on all fronts: Macadamia and Borage oils provide rich essential fatty acids which help to firm the skin, Mongongo oil offers high levels of Vitamin E and Kukui oil helps hydrate and repair. The addition of Kalahari, our lightest oil, ensures this beautifully fragranced oil sinks effortlessly into the skin, leaving no residue.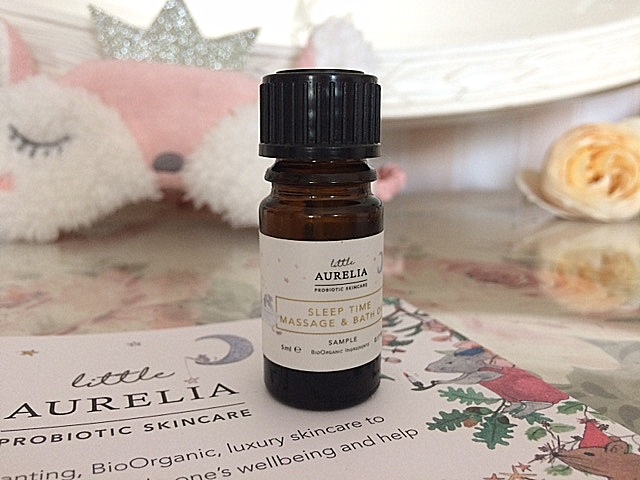 Sleep time Massage & bath oil. Pure, hydrating Coconut, nourishing Sweet almond, magical Starflower and nurturing Jojoba oils are infused with soothing Calendula and Camellia. A sleep-enhancing blend of Lavender, Chamomile and Linden blossom help to settle, calm and unwind little ones before bed. Perfect for: Soothing the skin in the bath Baby massage, bringing you and your little one closer read more Relaxing and calming before bed .
Have you tried any of the products? I am in love with everyone! Stay beautiful and shinny! ✨